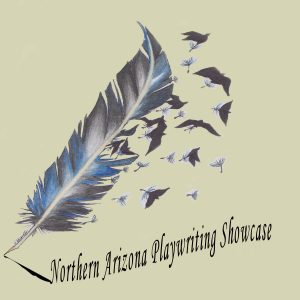 The Northern Arizona Playwriting Showcase (NAPS) was founded in 2007 when two graduate students in the Creative Writing Program at Northern Arizona University, Patricia Petelin and Brooke Wonders, and Creative Writing Professor, Ann Cummins, proposed a collaboration with members of the Theatrikos Theater Company, Virginia Brown and Linda Sutera, to host an annual 10-minute play contest. The mission:  to encourage new plays by novice and seasoned playwrights, to provide acting and directing opportunities for new and experienced dramatists, and to celebrate new work at the Doris Harper White Community Theater in Flagstaff.
2017 Showcase:  September 8, 9, 10
2017 Contest opens May 1 and closes July 1
For more information visit the NAPS web site.