Thank you to all the actors who attended our auditions! If you weren't cast, please consider getting involved in the theater in some other way. If you haven't already, please create an account in our volunteer scheduler and see all the fun things we need help with!
Two Degrees
Cast List
| | |
| --- | --- |
| Emma Phelps | Virginia Brown |
| Jeffrey Phelps | Richard Gaughan |
| Senator Louise Allen | Lisa Jayne |
| Clay Simpson | Bryan Shea |
| | |
| | |
| | |
| | |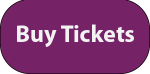 Theatrikos play tackles hot topic of climate change in 'Two Degrees'
Theatrikos Theatre Co. brings Tira Palmquist's thought-provoking and witty story of a woman and planet in crisis in "Two Degrees," staged one weekend only—July 6-8—at the Doris Harper-White Community Playhouse in historic downtown Flagstaff.
The smallest changes can lead to the biggest impact, and no one knows that better than Emma, a scientist studying climate change in Greenland. Still grappling with the unexpected death of her husband, she is invited to the nation's capital to share her findings at a Senate hearing that could define her career and her cause. But if she can't overcome her tumultuous inner struggle, her dedication and sacrifices may not be enough to make the difference in the world that she's always wanted.
This play was developed at the 2016 Colorado New Play Summit and was the recipient of an Edgerton Foundation New Play Award. Through this support, many of the 384 world premiere productions have scheduled numerous subsequent productions, with 27 making it to Broadway, 15 being nominated for Tony Awards, and nine being nominated for Pulitzer Prizes in Drama.
"I saw this play in development at the Colorado New Play Summit and began right away to bring it to Flagstaff," said director Becky Daggett, who calls the play's message urgent. "Palmquist wraps it in a deeply moving personal narrative sure to enthrall audiences. I'm also eager to support a female playwright, a strong female protagonist, and a message that needs to be heard and believed."
Performances will be held at 7:30 p.m. Friday and Saturday and at 2 p.m. Sunday July 6-8. Tickets $15 plus applicable fees and can be purchased online at Theatrikos.com; by calling (928) 774-1662; or by visiting the theater's box office, which is open from noon to 6 p.m. Mondays, Wednesdays, and Fridays and two hours prior to each performance.