Ages 6-13 years old (cap at 30) meet 9am-4pm
All camp times are 9:00 a.m. to 4:00 p.m. Camps will meet/dismiss at the theater (11 W. Cherry St.)
Each camp will rotate through the theater/theatrical rehearsal space at the bank building across the street from the downtown post office throughout the day.
You will be getting detailed information about what you need to bring and wear, as well as other important information the week before your camp starts.
Early bird rate before May 1, 2024: $205 (2 Week Camp is $350 )
Regular rate after May 1, 2024: $230 (2 Week Camp is $365 )
Late bird rate after June 1, 2024: $255 (2 Week Camp is $380 )
TheatriKids registrations are non-refundable. Like show tickets, they may be transferred to another camp this summer with at least 72 hours notice, call (928) 774-1662 or email theatrikos@theatre.com
Vaccine Safety Protocol
We strongly recommend vaccinations, however TheatriKids Summer Camps will not require proof of vaccination.

(OLD) Jedi Camp, Inspired by the fantastic science fiction world of George Lucas, this camp will take campers on an adventure that's out of this world! Learn the ways of the Jedi Masters or the ways of the Sith Lords. Fun Astronomical arts and Cosmic crafts as well as learning strategic lightsaber dueling and force defenses (stage combat). You don't want to miss this exciting camp! Highlights include a costume day and a visit from some very special guests.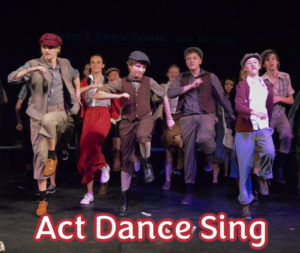 For the serious older performer or those that would just like to learn, this one week workshop will give you a taste of all 3 performance skills. Using songs/scripts from musicals as well as dance numbers, your budding performer will learn the ropes as they "tread the boards". This is a wonderful introduction to musical theatre and open to all skill levels from beginner to advance. We will end our week with a performance of songs, dance routines and rehearsed stage readings.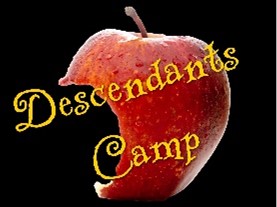 (OLD) Based on the popular Disney Channel Original Movies, Disney's Descendants: The Camp uses the songs and characters of the show to inspire your actor! Imprisoned on the Isle of the Lost – home of the most infamous villains who ever lived – the teenaged children of Maleficent, the Evil Queen, Jafar, and Cruella De Vil have never ventured off the island… until now. When the four troublemaking teams are sent to attend summer camp alongside the children of beloved Disney heroes, they have a difficult choice to make: should they follow in their parents' wicked footsteps or learn to be good?