A world premiere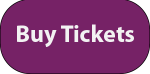 Directed by Virginia Brown and Linda Sutera
Chaos and comedy reign supreme in the premiere of Angels in Disguise
THURSDAY EVENING SHOWS ADDED!
It's Christmas Eve, and the Freckletons are about to celebrate their tenth Christmas in southern California. A relatively routine holiday celebration turns into utter chaos in this modern, comedic, and family-friendly spin on "the Christmas play," weaving in social media, romance, the solstice, Hanukkah, and the need to put our differences aside to fully appreciate the gift of the holiday season.
Warren Doody, playwright and part-time Flagstaff resident, wrote the script which was unanimously selected by Theatrikos's Artistic Committee to be the 2019 holiday offering.
"Flagstaff audiences will be the first to experience the premiere of this play," said director Linda Sutera. "I'm pretty sure that we all can relate to the Freckletons or their estranged next door neighbors, the Briks. Holiday time with family comes loaded with expectations, unruliness and, if we're lucky, tenderness. Despite the stress and turmoil, most of us still look toward the next family holiday with renewed optimism."
"Angels in Disguise features a delightful bunch of characters who invite us into their home and into the chaos of their family holidays," said director Virginia Brown. "We get to feel better about our zany families in comparison."
The cast includes Dean Barker, Becky Daggett, Amanda DeLano, Ava Haines, Josie Hebestreit, Angela Keith, Dave Kelly, Mandy Meilbeck, Nate Piper, Austin Rae, Michael Rulon, Tony Sutera, and Daniel Wilson.
Performances will be held at 7:30 p.m. Thursdays, Fridays and Saturdays and at 2 p.m. Sundays December 6 through 22. Individual tickets are $20-24 plus applicable fees.
Tickets can be purchased online; by calling (928) 774-1662; or by visiting the theatre's box office, which is open from noon to 6 p.m. Mondays, Wednesdays, and Fridays and two hours prior to each performance.
Special thanks to writer and photographer Larry Hendricks for this fun preview of the show and to Peter Bruce at KAFF Country Legends for this interview with playwright Warren Doody and actor Becky Daggett!
Photos by Larry Hendricks