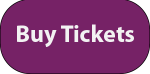 As a baby, Ella is given the "gift" of obedience by a misguided fairy and cannot disobey any order. Now a teenager, the strong-willed Ella must outwit her evil stepmother, escape hungry ogres and hold on to her best friend, all while getting rid of the troublesome curse and finding her own voice. Expect delightful music and plenty of girl power in this wonderfully modern and musical Cinderella story.
Ella Enchanted: The Musical is directed by TheatriKids Education Director Joe Maniglia with musical direction by Kenlynn Winsor. The book is by Karen Zacarías, music by Deborah Wicks La Puma, and is adapted from the book by Gail Carson Levine.
"These 35 young performers have enchanted our crew and parent volunteers," said Maniglia. "Kenlynn and I look forward to sharing this delightful story and celebrating our cast and crew's hard work."
Performances held at 7 p.m. Friday and Saturday and at 2 p.m. Sunday, August 23 through September 1. Individual tickets are $12 plus applicable fees.
Tickets can be purchased online; by calling (928) 774-1662; or through the theatre's box office, which is open from noon to 6 p.m. Mondays, Wednesdays, and Fridays and two hours prior to performances.
For nearly 50 years, Theatrikos Theater Company, an award-winning non-profit theatre, has grown into a leading community arts organization. Located in the Doris Harper-White Community Playhouse in historic downtown Flagstaff, the theatre proudly offers nearly 70 performances of classic and new plays, musicals, and youth productions.
TheatriKids, the educational theatre program of Theatrikos, strives to foster a mastery and lifelong love of the performing arts and is open to all area youth year-round. For the past 12 years, students have learned theatre skills, including acting, voice, dialects, character development, and basic stagecraft. Our young participants gain increased self-esteem and poise and are often inspired to continue their theatre education. Through this program, youth are provided opportunities to participate in full-scale productions as well as summer camps and workshops. Scholarships are available.