Something is rotten in the state of Denmark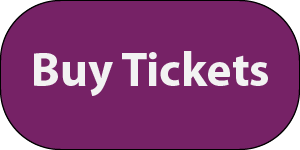 The high school students of TheatriKids present William Shakespeare's Hamlet, Feb. 21 – March 1. Set in Denmark, the play depicts Prince Hamlet and his revenge against his uncle, Claudius, who has murdered Hamlet's father to seize his throne and marry Hamlet's mother. The ghost of the King of Denmark tells his son Hamlet to avenge his murder by killing the new king, Hamlet's uncle. Hamlet feigns madness, contemplates life and death, and seeks revenge. His uncle, fearing for his life, also devises plots to kill Hamlet. The play ends with a duel, during which the King, Queen, Hamlet's opponent and Hamlet himself are all killed.
"We're all excited to showcase the talents of the older and most experienced TheatriKids students," said Education Director Joe Maniglia. "There's something special about each stage of these young performers' progression, but directing them in one of Shakespeare's most challenging plays is a true delight."
Performances held at 7:30 p.m. Fridays and Saturdays and at 2 p.m. Sundays, Feb. 21 through March 1. Individual tickets are $12 plus applicable fees.
Tickets can be purchased online; by calling (928) 774-1662; or through the theatre's box office, which is open from noon to 6 p.m. Mondays, Wednesdays, and Fridays and two hours prior to performances.
For nearly 50 years, Theatrikos Theater Company, an award-winning non-profit theatre, has grown into a leading community arts organization. Located in the Doris Harper-White Community Playhouse in historic downtown Flagstaff, the theatre proudly offers nearly 70 performances of classic and new plays, musicals, and youth productions.
TheatriKids, the educational theatre program of Theatrikos, strives to foster a mastery and lifelong love of the performing arts and is open to all area youth year-round. For the past 10 years, students have learned theatre skills, including acting, voice, dialects, character development, and basic stagecraft. Our young participants gain increased self-esteem and poise and are often inspired to continue their theatre education. Through this program, youth are provided opportunities to participate in full-scale productions as well as summer camps and workshops. Scholarships are available.