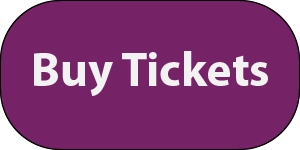 Timeless holiday classic staged as 1940s radio play
What makes a person rich? This holiday season, we answer this question with the production of "It's a Wonderful Life: The Radio Play," running three weekends in December.
The play is adapted by Philip Grecian based on the classic holiday film with a clever twist: the story is staged as a live 1940s radio broadcast. With the help of an ensemble that brings a few dozen characters to the stage, the story of idealistic George Bailey unfolds as he considers ending his life one fateful Christmas Eve. Guardian angel Clarence helps George understand the true purpose of his life and realize that family and friends are what make a person rich.
With that sentiment in mind, Theatrikos is donating the proceeds from the Thursday, Dec. 7, performance to the family of the theater's former box office manager, Ginger Haviland, whose sons Nathaniel and Jesse are longtime volunteers and actors with Theatrikos. The boys lost their father and Nathaniel also lost all his family's material possessions in a recent house fire.
"As a community theater, our friends are our families," said Drew Purcell, executive director. "We hope this brings them a bit of joy during this painful period and helps them as they rebuild their lives."
Veteran directors Virginia Brown and Linda Sutera team up to co-direct this heartwarming holiday favorite. "We're excited to transform the Theatrikos stage into a 1940s radio studio and celebrate the season with our patrons," said Brown.
"We're creating a show that is visually striking and emotionally uplifting," said Sutera. "I can't wait to share some magical storytelling with Flagstaff."
The show includes live music with musical direction by Kenlynn Winsor plus live 1940s-style commercials for local Flagstaff businesses.
The assistant director is Chrissy Doba and the cast includes Glenn Hansen as George Bailey, as well as several actors who will play multiple roles, including Alisa Ashley, Scott Ballou, Susan Chastain, Kathy Farreta, Kelsey Hontz, Paige Latendresse, Aaron Luckey, Molly Parafiniuk, Nate Piper, John Propster, Michael Rulon, Tony Sutera and John Winikka. Traditional radio sound effects will be performed by Steve King, Will McDonald and Esther Smith.
Performances will be held at 7:30 p.m. Thursdays, Fridays and Saturdays, and at 2 p.m. Sundays Dec. 1-17. Individual tickets range from $13-24 plus applicable fees. The Dec. 1 opening performance includes a post-show reception with the cast.
Patrons are invited to arrive early and enjoy live music before the show begins!
Tickets can be purchased online at; by calling (928) 774-1662; or by visiting the theater's box office, which is open from noon to 6 p.m. Wednesdays, Thursdays, Fridays and two hours prior to each performance.
Thanks to Flag Film Productions for this fun video!