Laughter, terror, and a hell-sprite take center stage in Jacob Marley's Christmas Carol

Directed by Lisa Jayne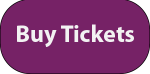 "Marley was dead, to begin with…"—and what happens to Ebenezer Scrooge's mean, sour, pruney old business partner after that? Chained and shackled, Marley is condemned to a hellish eternity. He's even given his own private tormentor: a malicious little hell-sprite who thoroughly enjoys his work. Desperate, Marley accepts his one chance to free himself: To escape his own chains, he must first redeem Scrooge. So begins a journey of laughter and terror, redemption and renewal, during which Scrooge's heart, indeed, is opened; but not before Marley—in this irreverent, funny and deeply moving story—discovers his own.
"This play feels like a version of Dickens' A Christmas Carol as might be experienced in the 'Upside Down'," said director Lisa Jayne. "But in this version, the main character is Jacob Marley, he's dead, and is being tormented by a bogle and the memories of a life not well lived. Four actors serve as narrator as well as all 18 characters portrayed in the story and this stripped-down production puts the focus on its rich language."
Critical praise for Mula's work: "…[Blends] a Dickens sensibility with a taste for fairy tales and contemporary wit…thoroughly charming—a holiday treat…" —Chicago Herald. "…Superbly written…inspired writing…funny, moving, and hypnotic throughout…" —Chicago Sun-Times.
The cast includes Suzanne Casale, Rebekah Coe, Malene LaBerge, and Rian Lemmer.
Performances will be held at 7:30 p.m. Friday and Saturday Dec. 27-28 and at 2 p.m. Sunday Dec. 29. Individual tickets are $15 plus applicable fees.
Tickets can be purchased online; by calling (928) 774-1662; or by visiting the theatre's box office, which is open from noon to 6 p.m. Mondays, Wednesdays, and Fridays and two hours prior to each performance.
Thanks to the Arizona Daily Sun for this preview of our show!
For nearly 50 years, Theatrikos Theater Company, an award-winning non-profit theatre, has grown into a leading community arts organization. Located in the Doris Harper-White Community Playhouse in historic downtown Flagstaff, the theatre proudly offers nearly 70 performances of classic and new plays, musicals, and youth productions annually.