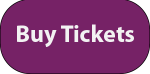 TheatriKids production of Les Misérables bids adieu to long-time performers
Les Misérables is the world's longest running musical — a true modern classic based on Victor Hugo's novel and featuring one of the most memorable scores of all time.  Featuring updated orchestrations based on the Tony-nominated 2014 Broadway revival, Les Misérables School Edition has been abridged to a running time of just over two hours, while carefully maintaining the integrity of one the greatest musicals ever written.
In nineteenth century France, Jean Valjean is released from years of unjust imprisonment, but finds nothing in store for him but mistrust and mistreatment. He breaks his parole in hopes of starting a new life, initiating a lifelong struggle for redemption as he is relentlessly pursued by police inspector Javert, who refuses to believe Valjean can change his ways. Finally, during the Paris student uprising of 1832, Javert must confront his ideals after Valjean spares his life and saves that of the student revolutionary who has captured the heart of Valjean's adopted daughter.
"Several of our teen performers have just graduated and will be off to college in the fall," said Director Joe Maniglia. "They have fond memories of performing this show four years ago and wanted a chance to perform it again. Kenlynn (Winsor, Musical Director) and I have really enjoyed seeing some reprise their roles and how they've grown as artists. It's also exciting to watch others experience Les Misérables for the first time."
Performances held at 7 p.m. Friday and Saturday and at 2 p.m. Saturday and Sunday, June 21 through 30. Individual tickets are $12 plus applicable fees.
Tickets can be purchased online; by calling (928) 774-1662; or through the theatre's box office, which is open from noon to 6 p.m. Mondays, Wednesdays, and Fridays and two hours prior to performances.
For nearly 50 years, Theatrikos Theater Company, an award-winning non-profit theatre, has grown into a leading community arts organization. Located in the Doris Harper-White Community Playhouse in historic downtown Flagstaff, the theatre proudly offers nearly 70 performances of classic and new plays, musicals, and youth productions.
TheatriKids, the educational theatre program of Theatrikos, strives to foster a mastery and lifelong love of the performing arts and is open to all area youth year-round. For the past 12 years, students have learned theatre skills, including acting, voice, dialects, character development, and basic stagecraft. Our young participants gain increased self-esteem and poise and are often inspired to continue their theatre education. Through this program, youth are provided opportunities to participate in full-scale productions as well as summer camps and workshops. Scholarships are available.