Simon's award-winning 'Lost in Yonkers' kicks-off Theatrikos' 2018 season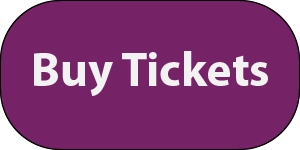 We're bringing equal parts humor and heart with Neil Simon's masterful "Lost in Yonkers," a touching glimpse of a family finding its center. The Tony Award- and Pulitzer Prize-winning production will be staged February 2-18 at the Doris Harper-White Playhouse in historic downtown Flagstaff.
Set in 1942 Yonkers, New York, the play explores themes of family and its influence. Young brothers Arty and Jay come to live with their grandmother and their Aunt Bella after their mother has died of cancer, and their father is desperately trying to scrape enough money together while traveling through the South selling scrap iron to pay off his debts to a loan shark. The grandmother treats her family harshly, revealing a great deal of her own past in Germany and the ways in which she's learned to cope with hardship. Over the course of the play, the young boys learn lessons about love, responsibility, and the importance of family that will carry them into adulthood.
Check out the recent article about the show in the Arizona Daily Sun!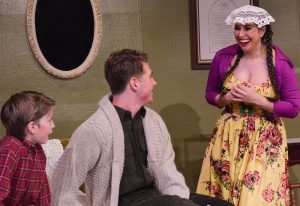 "A central focus of the play is the melding of a Jewish family—immigrant and American-born—during a pivotal time in our nation's history," said Michael Rulon, who is co-directing the production with Patricia McKee. "The grandmother faced hardships that her American-born family members cannot imagine," he said.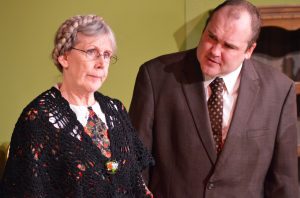 "Neil Simon is well-known for his vibrant depictions of 1940s family life," McKee added. "His storytelling rings true to audiences, regardless of our ethnic, cultural, or geographic backgrounds."
The cast of seven includes Scott Ballou, Harper Bowie, Susan Chastain, Chrissy Doba, Zack Hansen, Corrine Jarnagin, and Shane Reeves.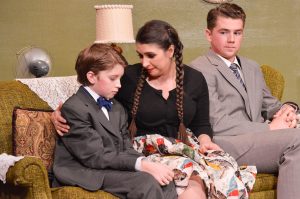 Performances will be held at 7:30 p.m. Fridays and Saturdays, and at 2 p.m. Sundays Feb. 2-18. Individual tickets range from $13-24 plus applicable fees. The Feb. 2 opening performance includes a post-show reception with the cast.
Tickets can be purchased online (soon); by calling (928) 774-1662; or by visiting the theater's box office, which is open from noon to 6 p.m. Mondays, Wednesdays, and Fridays and two hours prior to each performance.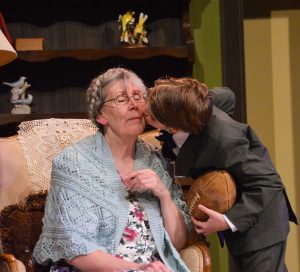 Many thanks to this production's underwriter Nordstrom & Associates! Your financial support is so appreciated!