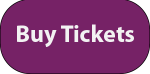 The Northern Arizona Playwriting Showcase (NAPS) enters its twelfth season this September. Local directors and actors will bring to life the works of ten playwrights from across the country.
The showcase will be held at the Doris Harper-White Playhouse on September 6th and 7th at 7:30 p.m. with a matinee on the 8th at 2 p.m. This year's playwrights hail from Virginia, Wisconsin, New York, Los Angeles, France, and Arizona, including two playwrights from Flagstaff.
The plays were selected by Camilla Ross and Doug McGlothlin. Ross has worked as a producer, actress, and director across the country, and McGlothlin is a two-time winner of the NAPS contest.
Founded in 2007, NAPS is a collaboration between the MFA Program in Creative Writing at Northern Arizona University and members of the Theatrikos Theater Company. The annual ten-minute playwriting contest is meant to encourage new works by novice and seasoned playwrights, provide acting and directing opportunities for new and experienced dramatists, and to celebrate new work at the community theater in Flagstaff.
Auditions will be held on August 11th at 6:30 p.m. at the Doris Harper-White Playhouse.
For more information, please visit the NAPS website.