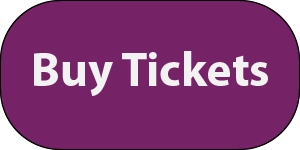 Flagstaff youth team up in Stage Buddies production of 'The Aristocats'
The impactful Stage Buddies program is bringing the Disney classic "The Aristocats" to the Theatrikos stage for three performances in early November. In this abilities-inclusive program, actors with disabilities are paired with experienced middle and high school acting "buddies" to share a role in the play.
Disney's "The Aristocats" tells the tale of a retired opera singer who leaves her inheritance to her cat, Duchess. The woman's spiteful butler drugs and abandons Dutchess and her kittens in the countryside. Lost in unfamiliar territory, the cat family encounters Thomas O'Malley, an alley cat willing to help them return to their home in Paris. They meet several kooky characters along the way, including two English geese and an alley cat jazz band.
"Stage Buddies has impacted my life in more ways than one. The program gave me more social practice and more confidence," said Zoe Bartlett, a participant. "I plan on doing many more shows with Stage Buddies and with other programs at Theatrikos."
Directed by Viola Award-winner and Stage Buddies founder, Areya Kugler—a senior at Coconino High School—patrons are assured a rollicking, family-friendly good time. Read Areya's thoughts about this program.
Performances will be held at the Doris Harper-White Community Playhouse on Friday, Nov. 3, at 7 p.m. and Saturday, Nov. 4, at 2 and 7 p.m. Individual tickets are $12 plus applicable fees.
Tickets can be purchased online; by calling (928) 774-1662; or by visiting the theater's box office, which is open from noon to 6 p.m. Wednesdays, Thursdays, Fridays and two hours prior to each performance.