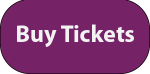 Andrew Lloyd Webber's rock opera 'Starlight Express' rolls onto the TheatriKids stage
TheatriKids brings Andrew Lloyd Webber's "Starlight Express" to Flagstaff for one weekend only—June 28 to July 1—at the Doris Harper-White Community Playhouse in historic downtown Flagstaff.
 A child's train set magically comes to life, and the various engines compete to become the fastest in the world. The underdog, Rusty the steam train, has little chance until he is inspired by the legend of the Starlight Express, ultimately winning both the race and the heart of first-class coach Pearl.
Thirty-seven actors, ages 4-14, bring Webber's rock opera to life showcasing musical styles from country to rap, with the added challenge of performing on roller skates.
"Andrew Lloyd Webber is a fixture in musical theater, and yet we've never performed one of his shows," said director Joe Maniglia, who is collaborating with musical director Kenlynn Winsor. "It's our hope that our young performers leave this production with a strong feeling of teamwork, camaraderie, and perseverance from pushing themselves not only vocally but also physically."
Performances will be held at 7 p.m. Thursday, Friday, and Saturday and at 1 p.m. Friday, Saturday, and Sunday June 28–July1. Tickets are $12 plus applicable fees and can be purchased online at Theatrikos.com; by calling (928) 774-1662; or by visiting the theater's box office, which is open from noon to 6 p.m. Mondays, Wednesdays, and Fridays and two hours prior to each performance.