Best-selling book turned award-winning play comes to Flagstaff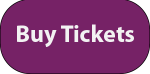 Winner of 11 prestigious theatre awards, including the 2015 Tony Award for Best Play, The Curious Incident of the Dog in the Night-Time runs May 31 through June 16, 2019, at the Doris Harper-White Community Playhouse in Historic Downtown Flagstaff. Based on the best-selling, award-winning novel by Mark Haddon and adapted by Simon Stephens, this humorous, stirring story will inspire both thought and emotion.
Fifteen-year-old Christopher has a unique mind that is phenomenal at math but ill-equipped for everyday life. When he discovers his neighbor's dog speared to death with a garden fork, Christopher finds himself under suspicion. His work to solve the murder mystery takes him on a thrilling journey that upturns his world.
"The book is an all-time favorite of mine," said co-director Dani Commanda. "When I saw that the play was in Theatrikos' season lineup, I knew I wanted to help tell this story."
Co-director Scotty Ballou agreed, adding he saw the production as an opportunity to "spark discussion about differences—of thought, perspectives, and approaches to life's challenges."
The cast of 10 includes David Buechel, Jason Craig, Becky Daggett, Amanda DeLano, Glenn Hansen, Lisa Jayne, Malene LaBerge, Rob Peters, Michael Rulon, and Audrey Young.
Performances will be held at 7:30 p.m. Fridays and Saturdays and at 2 p.m. Sundays May 31 through June 16. Due to brisk ticket sales, we've added a Thursday, June 16 7:30 p.m. performance! Individual tickets are $22-24 plus applicable fees. Student and senior discounts may be applied. The May 31 opening performance includes a post-show reception with the cast.
Tickets can be purchased online; by calling (928) 774-1662; or by visiting the theatre's box office, which is open from noon to 6 p.m. Mondays, Wednesdays, and Fridays and two hours prior to each performance.
For nearly 50 years, Theatrikos Theater Company, an award-winning non-profit theatre, has grown into a leading community arts organization. Located in the Doris Harper-White Community Playhouse in historic downtown Flagstaff, the theatre proudly offers nearly 70 performances of classic and new plays, musicals, and youth productions.