Passion and glamour on full display in Theatrikos 'Gatsby' production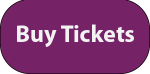 The breathtaking glamour and decadent excess of the Jazz Age comes to the stage with Jay Gatsby, a self-made millionaire, who passionately pursues the elusive Daisy Buchanan in Simon Levy's adaptation of F. Scott Fitzgerald's famous novel, "The Great Gatsby."
Nick Carraway, a young newcomer to Long Island, is drawn into their world of obsession, greed, and danger and serves as the narrator, revealing a titillating world of elegance and betrayal.
"In this play, sensuality is key," said codirector Linda Sutera. "Through the window of beauty, elegance, dance, music, and color, we will lure the audience into the hypnotic energy of the 1920s. We will tempt them to lose themselves in the glitter, the excitement, the booze, the heat, and the unbridled excess and passion of the Jazz Age."
"Anyone who has read Fitzgerald's novel knows that beyond the glitz and glamour lies darkness," said codirector Virginia Brown. "We will also reveal the unsightly underbelly of privilege; the carelessness, brutality, adultery and betrayal that is the heart of this timeless novel."
Patrons are invited to Gatsby's Cocktail Hour each Friday and Saturday evening from 6:30 to 7:30 p.m. Specialty cocktails will be created and for sale by local bartending service Elevated Libations. Beer and wine will also be for sale at each performance.
The cast of 10 includes Gavin Buckley, Amanda DeLano, Paige Latendresse, Matt Morales, Stephen Murphy-Logue, Stephen Root, Bryan Shea, Amelia Swann, Sydney Tolchinsky, and John Winikka.
Piano accompaniment by Tanner Dodt.
The directors wish to thank choreographer William McDonald!
Performances will be held at 7:30 p.m. Fridays and Saturdays and at 2 p.m. Sundays Oct. 5-21. Individual tickets are $21-24 plus applicable fees. Student and senior discounts may be applied.
Tickets can be purchased online; by calling (928) 774-1662; or by visiting the theater's box office, which is open from noon to 6 p.m. Mondays, Wednesdays, and Fridays and two hours prior to each performance.