This production takes the place of "Spoon River Anthology" and is included with season subscriptions.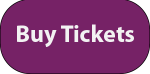 Theatrikos invites you on a journey of "stitch-in-your-side" self-discovery
When a drag show comes to town, Elvis impersonator Casey trades in his role as "The King" to become an all-out queen with the help of some new friends who become the second family he never saw coming. Casey finds that he has a whole lot to learn about show business—and himself. The Legend of Georgia McBride takes us on a delightful journey of self-discovery through song, spectacle, and sequins!
The Legend of Georgia McBride was described by the New York Times as "stitch-in-your-side funny." Directed by Theatrikos veterans Becky Daggett and Michael Rulon, and assistant directed by Tracey Mayer Hayes, this show promises to uplift and entertain.
"This play tells a story of resilience, adaptability, and the terrifying joy of escaping one's comfort zone," said Rulon. "The characters stumble, fall—literally, in some cases—dust themselves off, and get back on their feet. And all the while, they learn from each other's life experiences."
"Two of our cast members are well-known in the local drag scene," Daggett said. "I think the fun the entire cast is having onstage will be infectious."
The cast includes Scotty Ballou, Revel Craig, Mark Hanson, Danielle Kelly, and Sel Wasson.
Following the Sunday, Oct. 13 matinee, patrons are invited to stay for a talkback featuring cast members and Marian Griffin, Assistant Director, Office of Inclusion: Multicultural & LGBTQIA Student Services at NAU.

Performances will be held at 7:30 p.m. Fridays and Saturdays and at 2 p.m. Sundays October 4 through 20. The Friday, October 4 opening performance includes a post-show reception with the cast.
Tickets can be purchased online; by calling (928) 774-1662; or by visiting the theatre's box office, which is open from noon to 6 p.m. Mondays, Wednesdays, and Fridays and two hours prior to each performance.
For nearly 50 years, Theatrikos Theater Company, an award-winning non-profit theatre, has grown into a leading community arts organization. Located in the Doris Harper-White Community Playhouse in historic downtown Flagstaff, the theatre proudly offers nearly 70 performances of classic and new plays, musicals, and youth productions annually.