Longing for 'home' at the heart of Theatrikos production of 'The Trip to Bountiful'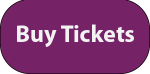 Here's what a couple of patrons had to say about the show:
'The Trip to Bountiful' was such a delight. It was sweet, moving, funny, reflective…relatable on so many levels. The cast is top-notch. Director Nancy Wonders has again created something very special here; I just love her attention to detail. And the set…it's basically a character in itself. This is the first of three weekends to see it. I hope you do.
'The Trip to Bountiful' is a wonderful production. This cast finds the hope and humor in the story. I don't want people to miss out on seeing it … your troupe is better than the movie!!
Theatrikos Theatre Co. brings Horton Foote's beloved story of longing and place, "The Trip to Bountiful," to Flagstaff for three weekends in June at the Doris Harper-White Community Playhouse in historic downtown.
In this moving tale, aging widow Carrie Watts longs to escape the cramped Houston apartment where she lives with her protective son and self-obsessed daughter-in-law. Wanting to return to her beloved hometown of Bountiful, Texas, one final time before she dies, Mrs. Watts escapes to the bus station and befriends a young woman named Thelma.
The new friends travel toward Bountiful together, but when she arrives in nearby Harrison, Texas, Mrs. Watts begins to learn that her beloved town isn't the same as she remembered it.
"This story is about the universal longing for 'home' and the many barriers to obtaining what we most desire, including our sometimes-challenging relationships with family members," said director Nancy Wonders. "Carrie's journey reveals that we cannot turn back time and return to the places of our memory – yet there is joy to be gained in pursuing our dreams at any age."
The cast of eight includes Scott Ballou, Gavin Buckley, Becky Daggett, Nate Piper, Michael Rulon, Linda Sutera, Tony Sutera, and Audrey Young.
Performances will be held at 7:30 p.m. Fridays and Saturdays and at 2 p.m. Sundays June 1-17. Individual tickets range from $13-24 plus applicable fees. The June 1 opening performance includes a post-show reception with the cast.
Tickets can be purchased online; by calling (928) 774-1662; or by visiting the theater's box office, which is open from noon to 6 p.m. Mondays, Wednesdays, and Fridays and two hours prior to each performance.
A huge thank you to our underwriter,  the Northern Arizona Intergovernmental Public Transportation Authority (NAIPTA), who operates our local Mountain Line, Lift, and Link transit systems!