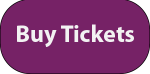 TheatriKids kicking off the season and scoring some goals
From the safety within a stretch circle of a suburban soccer team, nine young women navigate big questions and wage tiny battles with all the vim and vigor of a pack of adolescent warriors. Sarah DeLappe's "The Wolves" is a portrait of life, liberty, and the pursuit of happiness for a group of American girls who just want to score some goals.
"The Wolves" was the recipient of the American Playwriting Foundation's inaugural Relentless Award, the 2017 Obie Award for Ensemble work presented by the American Theatre Wing, and it was a finalist for the 2017 Pulitzer Prize for Drama.
DeLappe's play is new and exciting and follows a group of young women on the verge of adulthood—a topic not widely addressed in theater," said director Joe Maniglia.  "It gives a fly-on-the-wall perspective of their likes, loves, and losses through the lens of feminine adolescence."
This production contains strong language and mature themes and is not appropriate for children or sensitive patrons.
"If we've done our job right, half the audience will walk away saying, 'Wow, I had no idea!' and the other half will say, 'Thank you for giving voice to what I'm feeling', said assistant director Ashley Fredrickson, an NAU theatre performance major.
The cast of 10, stage manager, and lighting designer is all-female.
Performances held at 7:30 p.m. Friday and Saturday and at 2 p.m. Sunday Feb. 22 through Feb. 24. Individual tickets are $12 plus applicable fees.
Tickets can be purchased online; by calling (928) 774-1662; or by visiting the theater's box office, which is open from noon to 6 p.m. Mondays, Wednesdays, and Fridays and two hours prior to each performance.