Available online or by calling our box office at 928-774-1662!
All patrons and theatre crew are required to wear masks in the theatre at all times throughout the entire performance. We've blocked off 75% of seats so all patrons are physically distant. Sanitation is ongoing and concessions are closed. Here are additional ways we're working to keep our patrons, volunteers, and staff safe.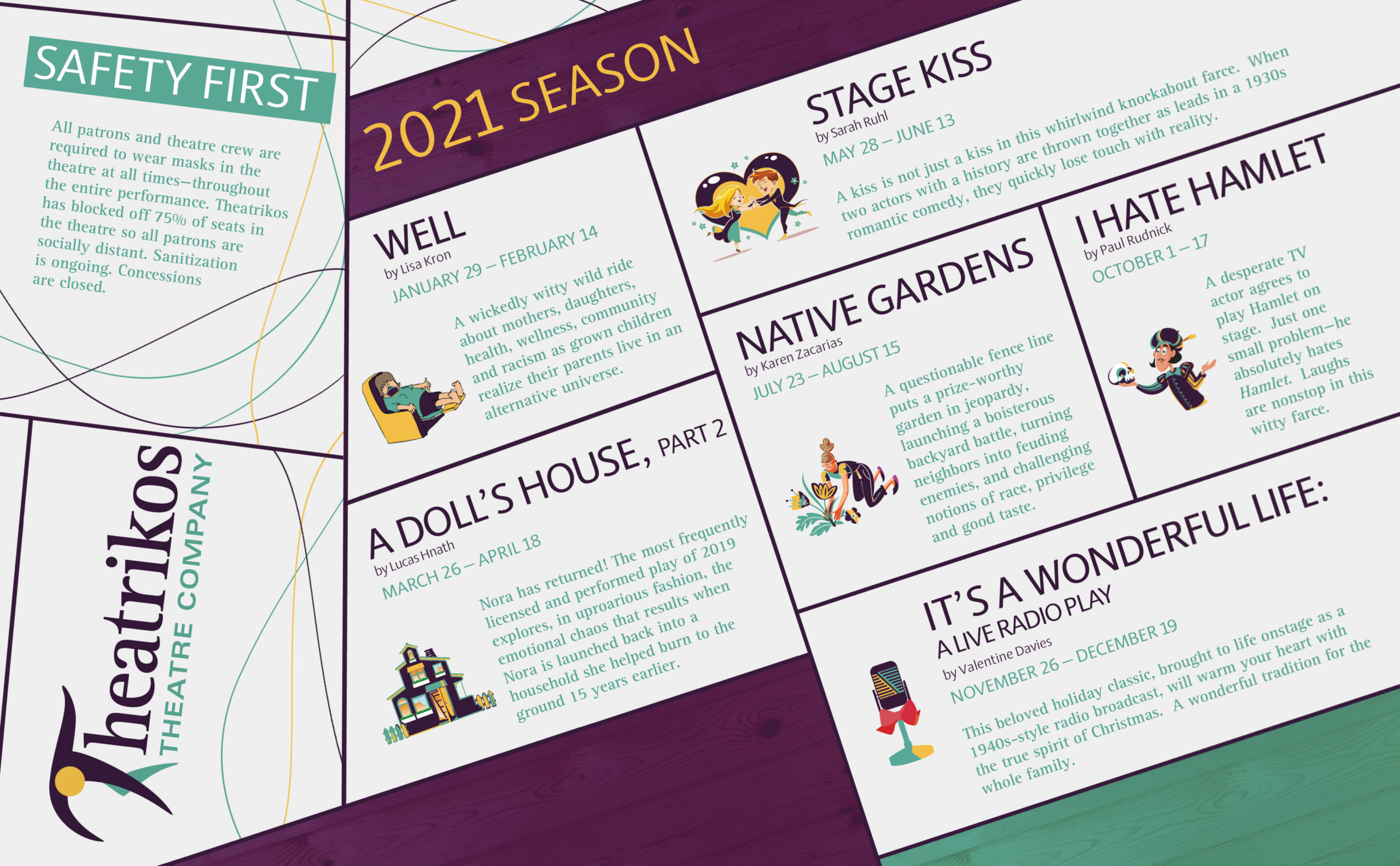 Well
January 29—February 14
A wickedly witty wild ride about mothers, daughters, health, wellness, community and racism as grown children realize their parents live in an alternative universe.
A Doll's House, Part 2
March 26—April 18
Nora has returned! The most frequently licensed and produced play of 2019 explores, in uproarious fashion, the emotional chaos that results when Nora is launched back into a household she helped burn to the ground 15 years earlier.
Stage Kiss
May 28—June 13
A kiss is not just a kiss in this whirlwind knockabout farce. When two actors with a history are thrown together as leads in a 1930s romantic comedy, they quickly lose touch with reality.
Native Gardens
July 23—August 15
A questionable fence line puts a prize-worthy garden in jeopardy, launching a boisterous backyard battle, turning neighbors into feuding enemies, and challenging notions of race, privilege and good taste.
I Hate Hamlet
October 1—17
A desperate TV actor agrees to play Hamlet on stage. Just one small problem—he absolutely hates Hamlet. Laughs are nonstop in this witty farce.
It's a Wonderful Life: A Live Radio Play
November 26—December 19
This beloved holiday classic, brought to life onstage as a 1940s-style radio broadcast, will warm your heart with the true spirit of Christmas. A wonderful tradition for the whole family.