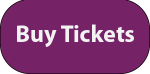 Our Flex Pass includes six tickets that can be used for any of the 2018 MainStage performances, in any combination. For example, use one ticket at each of the six MainStage performances, use two tickets at three performances, or use all six tickets at one performance.
Purchase online or through our box office. At just $98, a Flex Pass gets you six tickets for the price of five (if purchased individually).
Flex Passes can be purchased at any time throughout the year and make a perfect gift for a birthday, staff "thank you", or other special occasion!