Narcissism, Drive, Ego… How far will a young actress go for the lead role?
Theatrikos Theatre Co. brings the aggressively outrageous musical "Ruthless" to Flagstaff July 27-Aug. 12 at the Doris Harper-White Community Playhouse in historic downtown Flagstaff.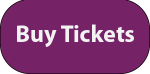 Directed by Theatrikos veteran Jan Rominger, musical direction by Stephanie Galloway, and choreography by Leslie Baker; book and lyrics by Joel Paley and music by Marvin Laird, this musical hit garnered rave reviews during its long off-Broadway run, as well as a Drama Desk Award for Outstanding Lyrics and an Outer Critics Circle Award for Best Off-Broadway Musical.
The story revolves around Judy, a naive 1950s housewife, and her adorable but sociopathic daughter, Tina, who will do anything to get the lead role in her school play—including murdering the leading lady!
While Tina spends time at a reform school for psychopathic ingenues, Judy discovers that her birth mother was a famous actress and decides that she should be famous as well.
"Ruthless is a farce and a comedy with larger than life characters who frequently break into song—21 times to be exact," said Rominger. We've got a talented cast in place; actors with great comedic timing and strong voices who will deliver fun performances that audiences will have a great time watching."
The cast of seven includes Elise Boyle, Susan Chastain, Chrissy Doba, Jim Dugan, Cori Jarmer, Katie King, and Paige Latendresse.
Performances will be held at 7:30 p.m. Fridays and Saturdays and at 2 p.m. Sundays July 27-Aug. 12. Individual tickets are $26 plus applicable fees. Patrons enjoying the show opening night will be treated to a reception afterward featuring food donated by The McMillan and Nomad's Global Lounge!
Season subscribers: please check your calendars and make sure you have the correct date for your performance. We originally had incorrect dates listed for this production and we want to make sure you have the right date. If you need to change your tickets to another performance, please call our box office at 928-774-1662. We apologize for any inconvenience.
Tickets can be purchased online; by calling (928) 774-1662; or by visiting the theater's box office, which is open from noon to 6 p.m. Mondays, Wednesdays, and Fridays and two hours prior to each performance.