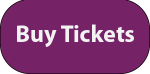 Dungeons and Dragons, the game that rose to international fame in the 1980s, is making a comeback and homicidal fairies and nasty ogres are about to hit the Flagstaff stage. A comedic romp into the world of fantasy role-playing games, "She Kills Monsters: Young Adventurers' Edition" tells the story of Agnes Evans as she leaves her childhood home in Ohio following the death of her teenage sister, Tilly. When Agnes finds Tilly's "Dungeons & Dragons" notebook, she stumbles into a journey of discovery and action-packed adventure in the imaginary world that was Tilly's refuge in this dramatic comedy.
Larger-than-life puppets from a production at Arizona State University will be borrowed and used to great effect as Tilly battles giant spiders and lizards, a five-headed dragon, and other mythical creatures sprung to life from within the game.
"We're embracing our inner geeks and warriors and gearing up to do some comedic battle," said Joe Maniglia, director. "Not many of our young actors have played Dungeons and Dragons, but I'll bet that we're creating a new generation of fans."
Young playwright Qui Nguyen won the 2013 Distinguished Play Award from the American Alliance for Theatre and Education for this script, which contains mature themes and language and is best suited for teens and adults.
The cast of 14 includes students from middle and high schools across Flagstaff.
Performances will be held at 7 p.m. Friday and Saturday, March 9 and 10 and at 2 p.m. Sunday March 11. Individual tickets are $12 plus applicable fees.
Tickets can be purchased online at Theatrikos.com; by calling (928) 774-1662; or by visiting the theater's box office, which is open from noon to 6 p.m. Mondays, Wednesdays, and Fridays and two hours prior to each performance.