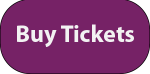 TheatriKids enters the fourth year of its groundbreaking Stage Buddies program with the witty and moving "Honk! Jr.", a story that celebrates our differences. This program pairs actors with disabilities with TheatriKids veteran young actors, resulting in an inspirational production.
Adapted for young performers, and with a score by George Stiles and Anthony Drewe ("Mary Poppins"), "Honk! Jr." is a heartwarming celebration of being different that is sure to delight audiences of all ages with its sparkling wit, unique charm and memorable score. Witty and hilarious, but also deeply moving, "Honk! Jr." will treat audiences to equal amounts of laughter and tears.
Ugly looks quite a bit different from his darling duckling brothers and sisters. The other animals on the farm are quick to notice and point this out, despite his mother's protective flapping. Feeling rather foul about himself, the little fowl finds himself on an adventure of self-discovery, all the while unknowingly outwitting a very hungry Cat. Along the way, Ugly meets a whole flock of unique characters and finds out being different is not a bad thing to be.
Flagstaff High School sophomore Eden Fahy directs 30 local youths in this year's production. Fahy, who has worked closely with Stage Buddies' founder Areya Kugler, is eager to take the reins. "I'm excited to share my love for theater with all the young actors who are part of this production," Fahy said. "Working together and getting to know each other is how we learn to celebrate our differences, and this program does exactly that."
Performances will be held Friday, Nov. 2 at 7 p.m., and Saturday, Nov. 3 at 2 p.m. and 7 p.m. Individual tickets are $12 plus applicable fees.
Musical direction is provided by Kenlynn Winsor with choreography by Robin Tittelbaugh.
Tickets can be purchased online; by calling (928) 774-1662; or by visiting the theater's box office, which is open from noon to 6 p.m. Mondays, Wednesdays, and Fridays and two hours prior to each performance.