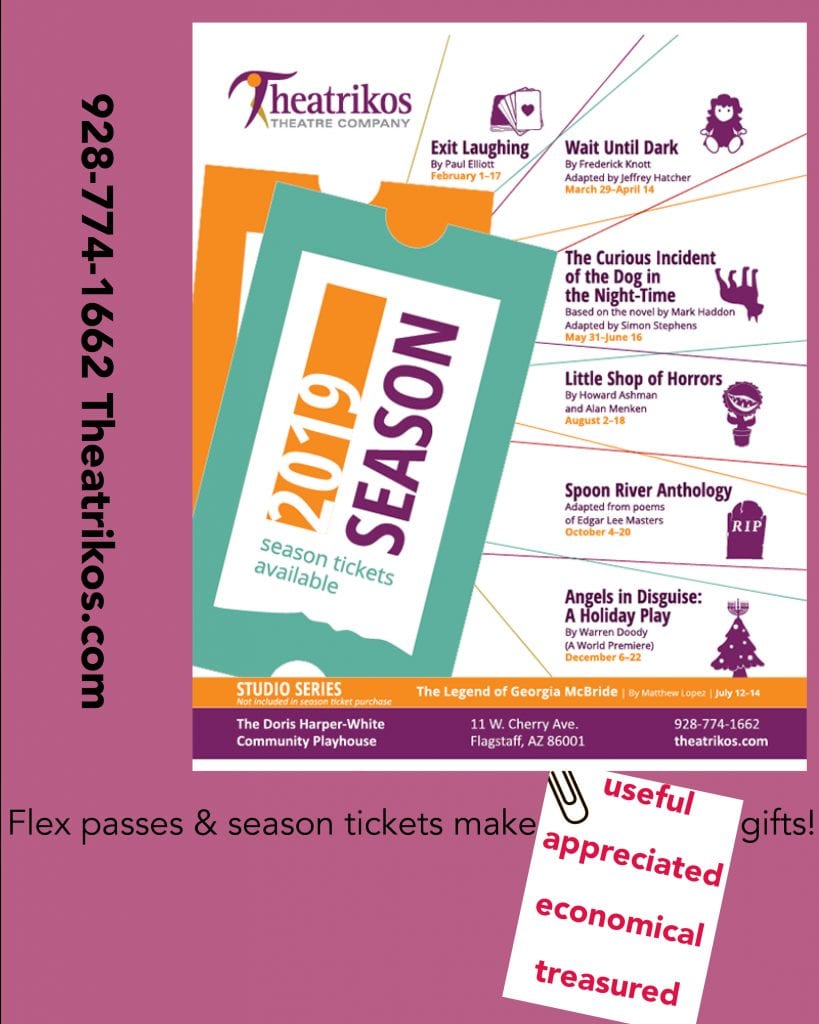 Season tickets are on sale now through February 17 and flex passes are available year 'round! When you purchase season tickets as a gift, you're not only giving a fabulous gift, but you're also helping to keep live theater going strong in Flagstaff!
Current season ticket holders have until Dec. 18 to renew and keep your current seats (or change them if desired). After Dec. 18, all new season ticket purchasers will be able to select their preferred seats.
Flex passes can be purchased at any time and allow the purchaser/recipient to use them to see all six shows or bring a friend to three or…you get the picture.
Give our box office a call and make someone's day! 928-774-1662