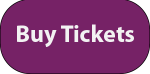 Thank you to Larry Hendricks and the Arizona Daily Sun for this fun preview of our show!
Thanks also to Peter Bruce and KAFF Country Legends for this interview about our show!
We were a Flagstaff Live! Hot Pick!
Don't miss this premiere of a fun new holiday play! Dec. 6-22 (we added two Thursday shows so you don't miss it!)
Want more information about this play?
Photos by Larry Hendricks