December 30, 2019 – January 4, 2019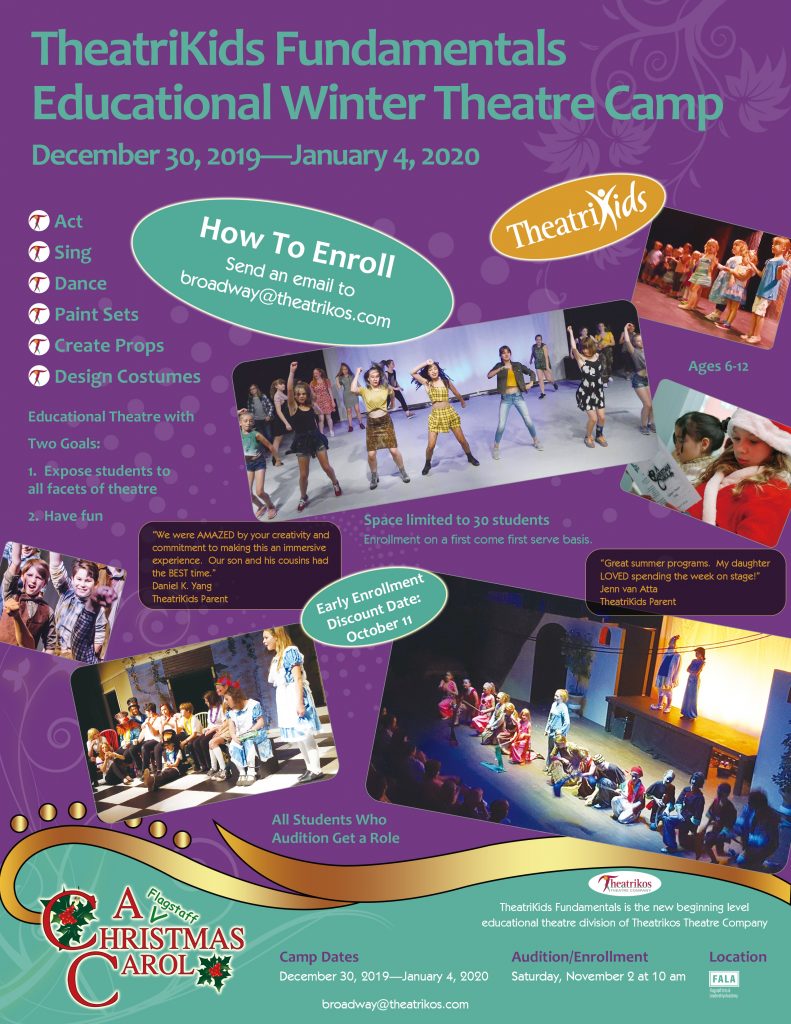 Mission
This new variation of our hugely popular TheatriKids focuses on teaching the basics of theatre. Although the camp ends in a small show, the show is NOT the point. The goal is the learning process throughout the camp. Perfect for new students who have never done theatre.
Education
Learn confidence, team building, public speaking.
Camp Dates
Monday to Saturday, December 30, 2019 to January 4, 2020
9 a.m. to 4 p.m.
Audition/Enrollment Date
Late Auditions/Registration: Sunday, Dec. 29 at 10 a.m.

Attending advance auditions are required to enroll in TheatriKids Fundamentals. As Fundamentals is a new part of TheatriKids, parents should attend the audition as well.
Show
A Flagstaff Christmas Carol
Saturday, January 4, 2020 at 2 p.m.
Ages
6-12
Students
Limited to the first 30 students who enroll.
(Enrollment is considered complete when the tuition has been completed AND the student has attended the audition/enrollment.)
Email Chris Verrill to enroll or for more details!