We are excited to announce our 50th Anniversary Celebrations this September! We will be hosting some FREE shows and activities. Reservations are strongly recommended for some events, click HERE to get your FREE tickets!!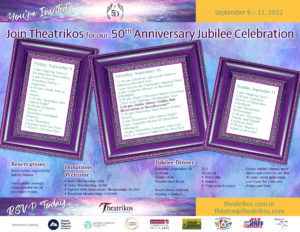 Reservations are strongly recommended for the following events:
Friday, 6:30pm Sneak Peek of 2023
Friday, 7:30pm Theatrikos 50th Cabaret Night
Saturday, 8:00pm Theatrikos 50th Cabaret Night
Sunday, 4:00pm Theatrikids performance
You can make reservations HERE!!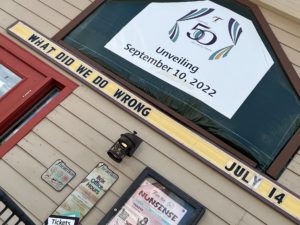 September 10th we will finally unveil our new signs at 4:30pm as well as signing our new lease!
And don't forget, we have officially booked the Gopher Hole at Weatherford for our official 50th anniversary dinner on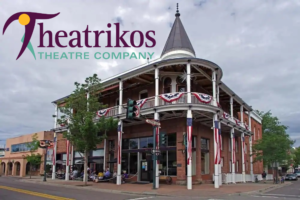 Saturday, September 10, 2022, 5:30 PM. Tickets are $72 per person, your choice of grilled salmon or prime rib or veggie lasagna. Reservations are required for our jubilee dinner.
Get your tickets HERE!!!